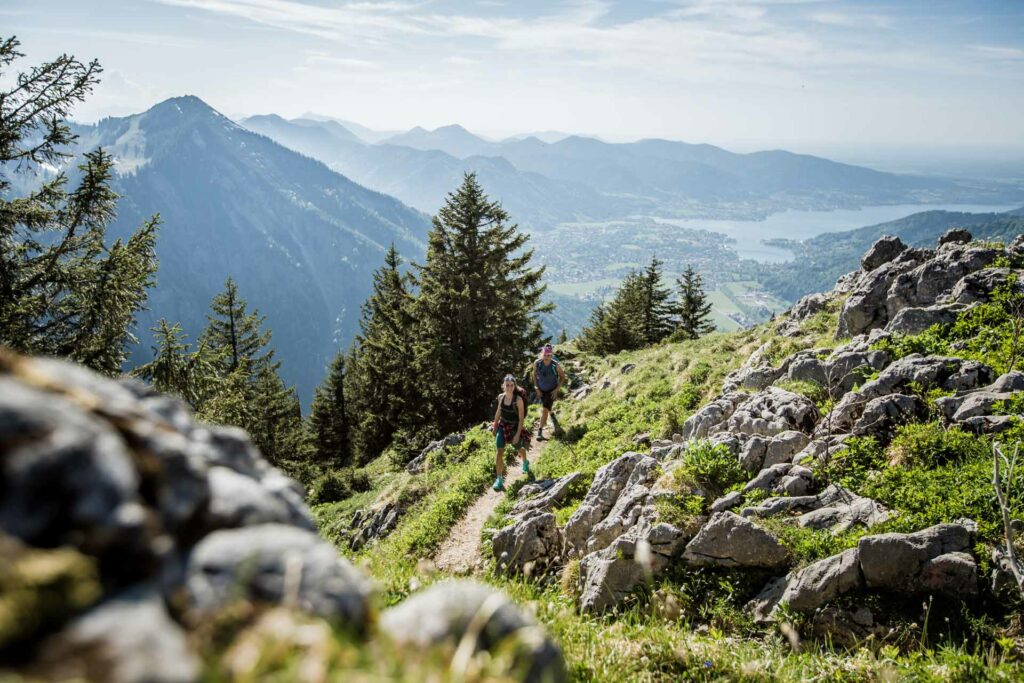 Hiking at and around the Tegernsee shows us how little it takes, just clear your head and spend time together in nature. 300 kilometers of hiking trails await you around the region at Lake Tegernsee. From easy hiking trails with hut stops, family hiking trails or more demanding mountain tours, there is something for everyone and every condition. The hiking area around the lake is as fascinating as its attraction.  
Cycling vacations at Lake Tegernsee guarantee a varied vacation experience in the midst of magnificent natural scenery. Whether with a road bike in your luggage or a mountain bike, you can explore the Tegernsee Valley: high up as a summit climber or relaxing by the lake. The view is a dream from everywhere.
For all those who can use some tailwind while biking, we offer the possibility to rent e-bikes directly in the R6 luxury apartments.
A small selection of e-bike tours around Lake Tegernsee can be found here.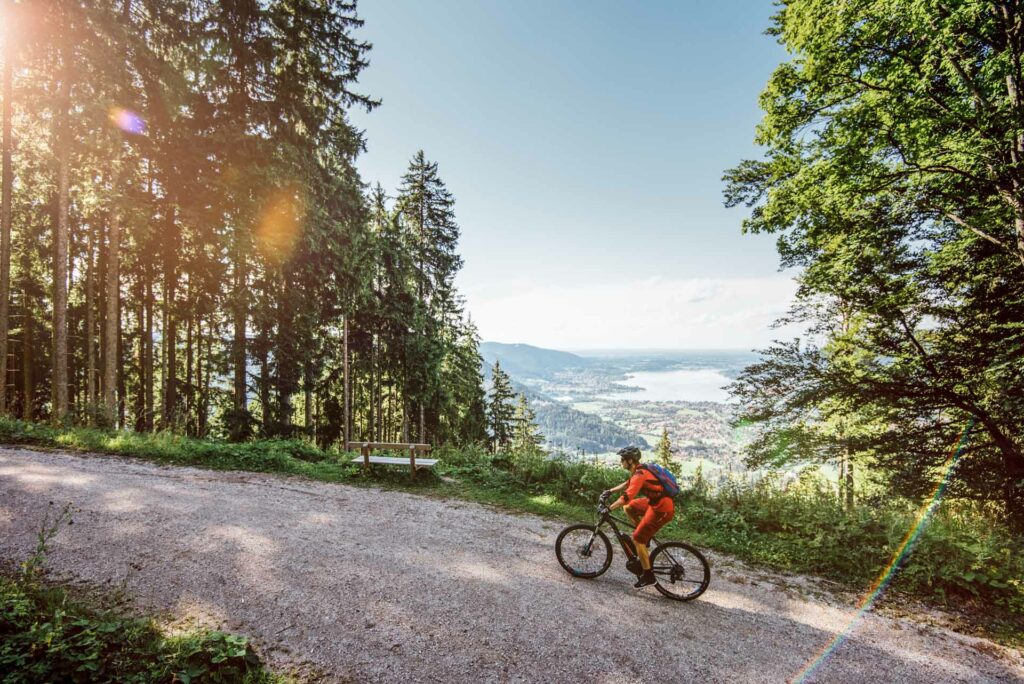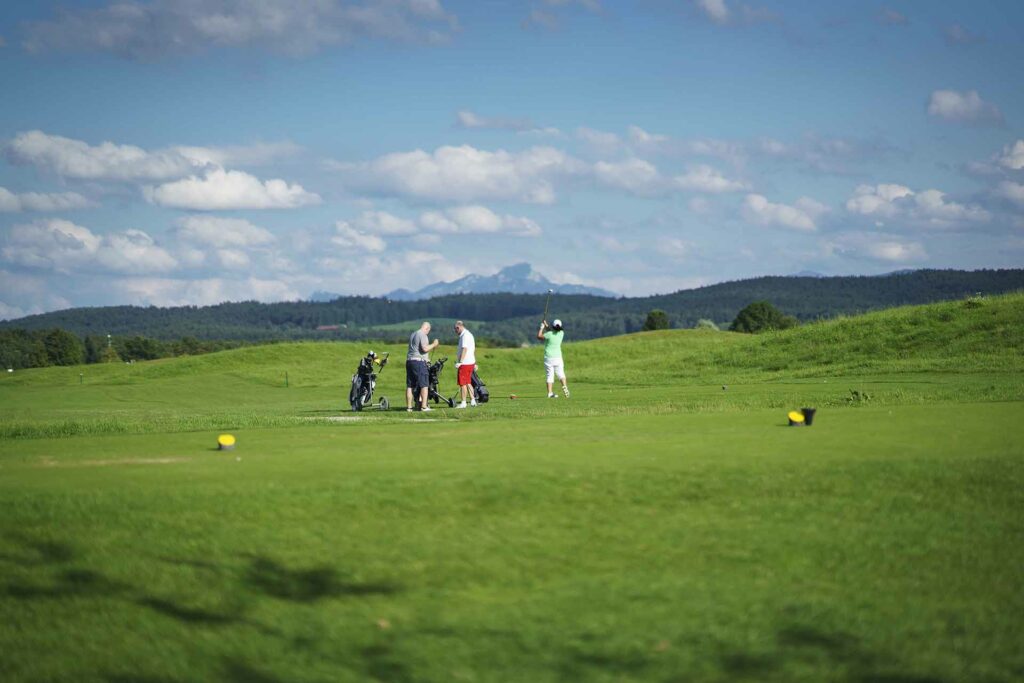 Golf - tee off with a view
As many different golf courses as there are at Lake Tegernsee, they all have one thing in common - an incredible view of the lake with the Bavarian foothills of the Alps in the background. Golfing at the Tegernsee and a mountain panorama to fall in love with. Directly in our village, Bad Wiessee at the Tegernsee, you will find the traditional 18-hole golf course Tegernsee Golf-Club Bad Wiesee. 
Golf experiences that inspire.